Legenda
Dodany komentarz

Dodany tekst

Poprawka tekstu

Dodane video

Dodany do ulubionych

Dodany TAG

Uzupełniona metryczka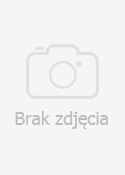 Data premiery:

2011-05-01

Dystrybutor:

Music Island K.Tomaszewski

Data nagrania:

2002

Liczba płyt:

2
Henri Demarquette - 6 Suites Pour Violoncelle Seul 2CD
Płyta 1
Suite no 1 BWV 1007
Henri Demarquette

Suite no 2 BWV 1008
Henri Demarquette

Suite no 3 BWV 1009
Henri Demarquette
Płyta 2
Suite no 4 BWV 1010
Henri Demarquette

Suite no 5 BWV 1011
Henri Demarquette

Suite no 6 BWV 1012
Henri Demarquette
Opis
Born in 1970, Henri Demarquette enters the National Music Academy in Paris (Conservatoire National Supérieur de Musique de Paris) at the age of 13, where he studies with Philippe Muller and Maurice Gendron. Winning the first prize unanimously, he also works with Pierre Fournier and Paul Tortelier, and later with  Janos Starker in Bloomington, USA.

Familiar with the stage since he was 14, he began his career at the age of 17 with a debut recital at the Châtelet theatre in Paris and a show on France 3 television channel with the pianist Hélène Grimaud. He is immediately noticed by Sir Yehudi Menuhin who invites him to play Dvorák's Concerto in Prague and Paris, Sir Menuhin conducting himself.

Since then, his career has been developing internationally and led him to major cities, with foremost French and foreign orchestras like the Orchestre National de France, the London Philharmonic, the Ensemble Orchestral de Paris, the Saint Petersburg Symphonic Orchestra, the Ural Philharmonic Orchestra, the NDR Hannover, the Orchestre National de Lille, the Tokyo Symphony, the Orchestre National de Bordeaux-Aquitaine, the Sinfonia Varsovia, the Neue Philharmonie Westphalen. He also likes to play with his favourite partners: B.Engerer, M.Dalberto, Giovanni Bellucci, Jean-Philippe Collard…

An inquiring mind, Henri Demarquette likes to take crossroads, regularly performs contemporary music, and likes to stand up for unusual pieces.
He also works in close collaboration with major current composers with the result of new works from his close relations, especially Olivier Greif who dedicated his concerto « Durch Adams Fall » to Henri Demarquette (created at salle Pleyel in 2000, Marc Minkowski conducting), Pascal Zavaro (concerto), Eric Tanguy (Nocturne), Florentine Mulsant (sonate), Alexandre Gasparov (Nocturne), Gustavo Beytelmann (Together, A Tango Dream)

This open-minded approach reflects itself in his eclectic recording history, crowned by numerous French and foreign awards:

-    C.Saint-Saëns: Concerto n°1, Sonate n°1, Romance, Sérénade, Carnaval des Animaux. Ensemble Orchestral de Paris dir; Joseph Svenssen. Brigitte Engerer and Boris Berezovsky: pianos (CHOC from Classica)
-    O.Greif: Concerto "Durch Adams Fall", "Sonate de Requiem". Orchestre National de France dir: Jean-Claude Casadesus, Giovanni Bellucci: piano (CHOC of the Year 2010 from Classica)
 
-    he recorded a DVD of the complete Beethoven sonatas with Michel Dalberto (Armide)
-    « Invitation au voyage » works by Fauré, Debussy, Massenet, Duparc, Ravel, Poulenc with Brigitte Engerer published by Warner Classics (CHOC from Classica)
-    the 3 Brahms sonatas with Michel Dalberto published by Warner Classics (CHOC from Classica, « RTL d'OR » and ffff de Télérama)
-    the complete works for cello and piano of Chopin with Brigitte Engerer (Intrada)
-    Bach's unaccompanied cello Suites (in the Etoiles collection of the Auvers sur Oise festival)
-    the two Haydn Cello Concertos with the Toulouse Chamber Orchestra (Verany)
-    the Legend by Jean Cras with the Luxemburg Philharmonic Orchestra (Timpani)
-    he published in 2006 James Mac Millan's complete works for cello and piano with Graham Scott (Deux-elles)

In 2010-2011, Henri Demarquette appears with the Ensemble Orchestral de Paris at the Théâtre des Champs-Elysées, with the Ural Philharmonic Orchestra in Russia, with the Orchestre Colonne and the Orchestre Français des Jeunes at the Salle Pleyel in Paris, with the NDR Hannover, the Orchestre National de Lille, and gives many recitals with Brigitte Engerer, Michel Dalberto… in many great concerts halls (Théâtre des Champs-Elysées) and prestigious festivals (Folle Journée de Nantes, Tokyo…).

Henri Demarquette received from the Académie des Beaux Arts the « Prix de la Fondation Simone et Cino del Duca ».

Henri Demarquette plays a 1697 Italian cello by Goffredo Cappa and a 1820 Persoit bow.