Legenda
Dodany komentarz

Dodany tekst

Poprawka tekstu

Dodane video

Dodany do ulubionych

Dodany TAG

Uzupełniona metryczka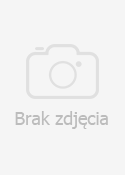 Data premiery:

2011-08-22

Dystrybutor:

Warner Music Poland

Data nagrania:

2011

Liczba płyt:

2
Sabaton - World War Live Battle Of The Baltic Sea 2CD+DVD
Płyta 1
The March To War(intro)
Sabaton

Metal Medley
Sabaton

Dead Soldiers Waltz(Outro)
Sabaton
Płyta 2
Final Solution
Sabaton

Panzer Kampf
Sabaton
Opis
  Limited Digibook 2CD+DVD. Maniacy pewnie szykują portfele na wersję limitowaną. I mają rację. Na niej znajdzie się bowiem bonusowe DVD z całym koncertem z 2008 roku z Falun, oraz bonusowe CD. Dodatkowo będą mogli przestudiować 40-stronicową książeczkę. Do promocji całości wybrano numer "Screaming Eagles". CD Battle At The Baltic Sea (Live at the Sabaton cruise, Dec. 2010): (77 min.), Bonus CD World War Tour Live (Recorded during World War Tour 2010): (55 min.) Bonus DVD: (112 min.).

CD 2:

1. Screaming Eagles
2. Coat Of Arms
3. Into The Fire
4. Talvisota
5. Final Solution
6. Back In Control
7. Panzerkampf
8. 7734
9. Hellrider
10. Panzer Battalion
11. Rise Of Evil
12. 40:1

DVD:
- Live at Rockstad Falun, 2008:Ghost Division, The Art Of War, Into The Fire, Nuclear Attack, Rise Of Evil, 40:1, Wolfpack, Panzer Batallion, Price Of A Mile, In The Name Of God, Union, A Light In The Black, Primo Victoria, Cliffs Of Gallipoli, Attero Dominatus, Metal Medley. Video clips:Coat Of Arms (video clip), Uprising (video clip),Screaming Eagles (video clip).
Inne płyty z muzyką tego wykonawcy