Legenda
Dodany komentarz

Dodany tekst

Poprawka tekstu

Dodane video

Dodany do ulubionych

Dodany TAG

Uzupełniona metryczka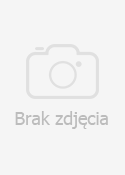 Data premiery:

2007-02-21

Dystrybutor:

Big Blue Sp. z o.o.

Data nagrania:

2006

Liczba płyt:

1
Various Artists - 40 Famous Christmas Songs
Winter Wonderland
Andrews Sisters

Let It Snow! Let It Snow! Let It Snow!
andy williams

Do They Know It's Christmas?
Band Aid

Peace On Earth/Little Drummer Boy
Bing Crosby & Dawid Bowie

White Christmas
Bing Crosby

Santa Claus Is Coming To Town
Bjorn Again

Christmas Will Be Just Another Lonely Day
Brenda Lee

A Winter's Tale
David Essex

I'll Be Home For Christmas
Doris Day

Silver Bells
Foster & Allen

Another Rock And Roll Christmas
Gary Glitter

When You Love Someone (It's Christmas Everyday)
Gladys Knight & The Pips

Soul Christmas
Graham Parker & Nona Hendryx

I Believe In Father Christmas
Greg Lake

Mary's Boy Child
Harry Belafonte

O Come All Ye Faithful
Harry Secombe

Christmas Time Is Here
Joe Longthrone

When A Child Is Born
John Mathis

Stop The Cavalry
Jona Lewie

The Secret Of Christmas
Julie Andrews

Sleigh Ride
Leroy Anderson

Troika (From Lieutenant Kije)
London Symphony Orchestra

I Saw Three Ships
Maddy Prior & The Carnival Band

It Came Upon A Midnight Clear
Mario Lanza

Rockin' Around The Christmas Tree
Mel & Kim

The Christmas Song (Chestnuts Roasting)
Mel Torme

When You Wish Upon A Star
Michael Crawford

There Is No Christmas Like A Home Christmas
Perry Como

Eternal Love
PJ & Duncan

Merry Xmas Everybody
Slade

Hark! The Herald Angels Sing
St. Paul's Cathedral Choir

The Holly & The Ivy
St. Paul's Cathedral Choir

Hokey Cokey
The Snowmen

Last Christmas
Wham!
Opis
Lista Utworów:CD 1:01. SLADE - Merry X-mas Everybody02. WHAM! - Last Christmas03. SHAKIN' STEVENS - Merry Christmas Everyone04. ELTON JOHN - Step Into Christmas05. BONEY M - Mary's Boy Child06. GREG LAKE - I Believe In Father Christmas07. CHRIS DE BURGH - A Spaceman Came Travelling08. DAVID ESSEX - A Winter's Tale09. VANESSA WILLIAMS - Have Yourself A Merry Little Christmas10. PJ & DUNCAN AKA - Eternal Love11. GRAHAM PARKER & NONA HENDRYX - Soul Christmas12. MADDY PRIOR & THE CARNIVAL BAND - I Saw Three Ships13. MEL & KIM - Rockin' Around The Christmas Tree14. THE SNOWMEN - Hokey Cokey15. SQUEEZE - Christmas Day16. GLADYS KNIGHT & THE PIPS - When You Love Someone (It's Christmas Everyday)17. BJÖRN AGAIN - Santa Claus Is Coming To Town18. JONA LEWIE - Stop The Cavalry19. GARY GLITTER - Another Rock'N'Roll Christmas20. BAND AID - Do They Know It's ChristmasCD 2:21. BING CROSBY - White Christmas22. JOHN MATHIS - When A Child Is Born23. MEL TORME - The Christmas Song24. HARRY BELAFONTE - Mary's Boy Child25. ANDY WILLIAMS - Let It Snow ! Let It Snow ! Let It Snow!26. LONDON SYMPHONY ORCHESTRA - Troika (from Lieutenant Kije)27. LEROY ANDERSON - Sleigh Ride28. ANDREWS SISTERS - Winter Wonderland29. HARRY SECOMBE - O Come All Ye Faithful30. ST. PAUL'S CATHEDRAL CHOIR - Hark! The Herald Angels Sing31. ST. PAUL'S CATHEDRAL CHOIR - The Holy & The Ivy32. DORIS DAY - I'll Be Home For Christmas33. FOSTER & ALLEN - Silver Bells34. JULIE ANDREWS - The Secret Of Christmas35. JOE LONGTHORNE - Christmas Time Is Here36. MARIO LANZA - It Came Upon A Midnight Clear37. BRENDA LEE - Christmas Will Be Just Another Lonely Day38. PERRY COMO - There Is No Christmas Like A Home Christmas39. BING CROSBY & DAVID BOWIE - Peace On Earth/Little Drummer Boy40. MICHAEL CRAWFORD - When You Wish Upon A Star
Inne płyty z muzyką tego wykonawcy
Various Artists - zobacz też