Legenda
Dodany komentarz

Dodany tekst

Poprawka tekstu

Dodane video

Dodany do ulubionych

Dodany TAG

Uzupełniona metryczka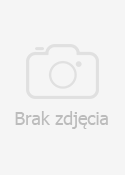 Data premiery:

2007-12-07

Dystrybutor:

Sony Music Entertainment

Data nagrania:

2007

Liczba płyt:

1
Various Artists - Christmas Hits 2007
What Christmas Means To me
Al Green

It's The Most Wonderful Time Of The Year (New Version)
andy williams

Pie Jesu
Angels

Joy To The World
Aretha Franklin

Christmas Time
Backstreet Boys

Mary's Boy Child/Oh My Lord
Boney M

Proper Crimbo
Bo Selecta

Rockin' Around The Christmas Tree
Brenda Lee

My Only Wish (This Year)
Britney Spears

Dream A Dream
Charlotte Church

I'll Be Home For Christmas
Doris Day

Santa Baby
Eartha Kitt

Merry Christmas Baby
Elvis Presley

Let It Snow! Let It Snow! Let It Snow!
Frank Sinatra

Santa Claus Is COmin' To Town
Frank Sinatra

Silent Night
G4

Auld Lang Syne
Gay Gordon

Do You Hear What I Hear
Gladys Knight & The Pips

Love On Layaway
Gloria Estefan

Mary's Boy Child
Harry Belafonte

O Holy Night
Il Divo

Deck The Hall
jackie wilson

The Little Drummer Boy
Johnny Cash

When A Child Is Born
Johnny Mathis

Stop The Cavalry
Jona Lewie

Have Yourself A Merry Little Christmas
Luther Vandross

O CHristmas Tree
Mario Lanza

White Christmas
Michael Bolton

Jingle Bells
Natalie Cole

I Don't Wanna pend One More Christmas Without You
NSync

Walking In The Air
Peter Auty

2000 Miles
Pretenders

I Believe
Robson & Jerome

Wintersong
Sarah McLachlan

Blue Christmas
Shakin' Stevens

All I Want For Christmas (Is My Two Front Teeth)
Spike Jones And His City Slickers

Merry X-mas Everyday
Steps

Christmas Time (Don't Let The Bells End)
The Darkness

Oh Happy Day
The Edwin Hawkins Singers

Fairytale Of New York
The Pogues Feat. Kirsty McColl

Wombling Merry Christmas
The Wombles

Winter Wonderland
Tony Bennett

Christmas Bop
T-Rex

Last Christmas
Wham!
Opis
"Christmas Hits 2007" obowiązkowy zestaw świątecznych hitów na 3 płytach CD. Swoista ścieżka dźwiêkowa, która w sposób unikalny i niepowtarzalny wprowadzi każdego w świateczny nastrój. Obecność takich, wiecznie młodych kojarzonych ze świêtami utworów jak "Last Christmas" zespołu Wham, "I All Want For Christmas" Mariah Carey, "The Power Of Love" Frankie Goes to Hollywood, czy też "Santa Baby" w wykonaniu Eartha Kitt stanowią o ponadczasowości składanki, która jest świąteczną lista przebojów, nie tracącą na swojej aktualności przynajmniej przez kolejną dekadę. Całości zestawu dopełniają gwiazdkowe przeboje w wykonaniu takich artystów jak: Dido, Chris Rea, Areta Franklin, czy też Elvis Presley. Na albumie nie zabrakło też prezentujących młode pokolenie oczarowanych magią świąt Backstreey Boys, N*Sync, The Darkness i Britney Spears."Christmas Hits 2007" płyta, która obok choinki, śniegu i świêtego Mikołaja- stanowić powinna główny element kojarzący siê z nadchodzącymi świêtami.Wprowadź do swojego domu świąteczny nastrój, włącz klimatyczny potrójny album "Christmas Hits 2007" i poczuj magiê świąt.
Inne płyty z muzyką tego wykonawcy
Various Artists - zobacz też