Legenda
Dodany komentarz

Dodany tekst

Poprawka tekstu

Dodane video

Dodany do ulubionych

Dodany TAG

Uzupełniona metryczka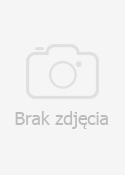 Data premiery:

2009-10-15

Dystrybutor:

Universal Music Polska

Data nagrania:

2009

Liczba płyt:

1
Various Artists - Muzyka Przyjemna w Dotyku
A Gift
Basia

Spooky
Dusty Springfield

Desafinado
Antonio Carlos Jobim

Easy
Commodores

Catalina Kiss
ACOUSTIC ALCHEMY

Lose & Win
Beady Belle

On My Shoulders
The Do

Na Całych Jeziorach Ty
Nosowska

Between Us
TAB TWO

Creep
Eliza Lumley

I'm Not in Love
Queen Latifah

Możesz Mieć
Magda Steczkowska

Jungle Drum
Emiliana Torrini

In Every Dream
Fru-th

You Can't Hold Me Down
US3

Soleil Soleil
Ilya

Senna Jak Lawina
Joanna Dark

Bein' Green
Till Brönner
Opis
1. BASIA – A GIFT /ALBUM VERSION/ 3:41
Written by: Basia Trzetrzelewska & Danny White; lyric: Basia Trzetrzelewska.

2. Dusty Springfield – Spooky 2:37
Written by: James B. Cobb, Buddy Buie, Harry Middlebrooks, Mike Shapiro.

3. Feist – Gatekeeper /Album Version/ 2:16
FRZ020302430
Written by: Gonzales, Leslie Feist.

4. Antonio Carlos Jobim - Desafinado 2:43
Music by: Antonio Carlos Jobim; written by: Newton Mendonca.

5. Commodores – Easy /Album Version/ 4:16
Written by: Lionel Richie.

6.  Acoustic Alchemy - Catalina Kiss 04:33
Written by: Nick Webb, John Parsons-Morris, Greg Carmichael.

7. Beady Belle - Lose & Win 4:32
Music by: Beady Belle; lyrics by: Kirsti Slettevoll.

8. THE DØ - ON MY SHOULDERS /RADIO EDIT/ 3:59
Written by: Dan Levy, Olivia B Merilahti.
Licensed by Ministry of Sound Recordings (Germany) GmbH.

9. NOSOWSKA - NA CAŁYCH JEZIORACH TY
Muzyka: Adam Sławiński, słowa: Agnieszka Osiecka.

10. Tab Two - Between Us 3:47
Written by: Helmut Hattler, Sairee, Joo Kraus.

11. ELIZA LUMLEY – CREEP /ALBUM VERSION/ 3:29
Written by: Radiohead: Colin Greenwood, Jonny Greenwood, Ed O'brien, Phil Selway and Tom Yorke.

12. Queen Latifah - I'm Not In Love 4:47

13. MAGDA STECZKOWSKA – MOŻESZ MIEĆ /ALBUM VERSION/ 3:41
Muzyka: Tomasz Banaś; słowa: Magda Steczkowska.

14. Emiliana Torrini - Jungle Drum
Written by: Emiliana Torrini, Dan Carey.

15. FRU-th – IN EVERY DREAM
Muzyka: Piotr Adamus; słowa: Gosia Fruzińska.

16. Us3 - You Can't Hold Me Down  /Album Version/ 4:24
Written by: Nat Adderley, M. Wadell, Geoff Wilkinson.

17. Ilya - Soleil Soleil
Written by: Swan/Brown, Pullin.

18. Lamb – Wonder 5:20
Written by: Andrew Barlow, Lou Rhodes.

19. JOANNA DARK – SENNA JAK LAWINA /ALBUM VERSION/ 4:44
Muzyka: Marek Popów; słowa: Marek Dutkiewicz.

20. Till Brönner - Bein' Green 4:13
Written by: Joe Raposo.
Inne płyty z muzyką tego wykonawcy
Various Artists - zobacz też