Legenda
Dodany komentarz

Dodany tekst

Poprawka tekstu

Dodane video

Dodany do ulubionych

Dodany TAG

Uzupełniona metryczka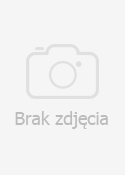 Data premiery:

2009-05-22

Dystrybutor:

EMI Music Poland

Data nagrania:

2009

Liczba płyt:

4
Various Artists - The Best Smooth Jazz Ever! vol. 4 4CD
Płyta 1
I Fall in Love Too Easily
Chet Baker

I've Got You Under My Skin
Danny Williams

Lover Man
Dinah Washington

What a Wonderful World
Matt Monroe

Soul Bossa Nova
Quincy Jones

D'Improvviso
Rosalia de Souza

Let's Waste Some Time
Marc Jordan

My Love Is A Song
Aaron Tesser & The New Jazz Affair

Close To You
Lynda Lovett & Philip Calder

Ladykiller
Nicky Holland

Just Another Day
Peter White & Basia

She
Pepe Jaramillo

You Don't Know Me
Joe Whiting

Black Office
Sinéad O'Connor
Płyta 2
Make Love To Me
Emme St. James

Girl From Ipanema
Jonny Blu

L'Ombre Et La Lumiere
Coralie Clement

It Had To Be You
Steve Tyrell

Love Me Tonight
Edward La Russon

Lay Lady Lay
Cassandra Wilson

The look of Love
Traincha

Without Within
Pete Belasco

Midnight Train To Georgia
Gladys Knight

I Must Have Left My Heart
Molly Johnson
Płyta 3
What the Senses Know
Aimee Allen

I Left My Heart
Lloyd Marcus

I Love Paris
Jeanne Gies

Moonlight on the Sand
Jack Hoban

The Thing We Did Last Summer
The Lou Donaldson Quartet

Till It Happes To You
Corinne Bailey Rar

Looking for a Boy
June Christy

I Could Use a Little Love
Freddie Jackson

Invitation To The Blues
Holly Cole

Negro
S-tone

Love's Victory
Ronnie Laws

The Ice Hotel
Stacey Kent

Menduza
Ferid feat. Marcin Nowakowski

Simple Things
Elizabeth Whiters
Płyta 4
I Can't Give You Anything But Love
Judy Garland

Piece of My Heart
Erma Franklin

How Can I Put Out the Flame
Candi Staton

I Get a Kick Out of You
Shirley Bassey

Isn't This a Lovely Day
Jeri Southern

Blue Moon
Mel Torme

Song for My Father
Horace Silver

Summer Samba (So Nice)
Irene & Her Latin Jazz Band

Everytime I See You
Roy Ayers

And I Love Him
Anna Maria Flechero

Sister Moon
Vanessa Williams

The Way You Look Tonight
Sammy Davis Jr.
Opis
Seria "The Best Ever!" to najbardziej rozpoznawalna seria w Polsce. W jej ramach ukazało się już 14 tytułów i każdy z nich spotkał się z dużym zainteresowaniem ze strony słuchaczy. Marka wydawnictw firmowanych wspólnym hasłem "The Best ?Ever!" znalazła odbicie w sprzedaży tych albumów. W sumie sprzedaż wszystkich nośników przekroczyła 2 mln sztuk, z czego sprzedaż tylko trzech części "The Best Smooth Jazz?Ever" to ponad 900 tyś. Elegancki projekt graficzny, ekskluzywne opakowanie i starannie dobrany zestaw utworów to cechy wyróżniające te boxy spośród innych wydawnictw na rynku i sprawiające, że klienci chętnie po nie sięgają. Delikatna, czasem jazzująca muzyka idealnie trafia w wyrafinowane muzyczne gusta odbiorców.
Utwory:
1. Molly Johnson - Summertime / I Must Have Left My Heart / Another D
2. Sabrina Starke - Do For Love
3. Judy Garland - If I Love Again / I Can't Give You Anything But Love
4. Coralie Clement - Le Jazz At Le Gin / L'ombre At La Lumiere
5. Stacey Kent - The Ice Hotel / Ces Petits Riens / Samba Saravah /
6. Traincha - Do You Know The Way To San Jose? / The Look Of Love
7. Iggy Pop - Les Feuilles Mortes
8. Nicola Conte - Waninin Moon
9. Nina Simone - Willow Weep For Me
10. Corinne Bailey Rae - Till It Happens To You / Butterfly
11. Cassandra Wilson - Lay Lady Lay
12. Joss Stone - Bruised But Not Broken / Love /
13. Flabby - Everybody Loves Me / Jazz 4 Two
14. Freddie Jackson - I Could Use A Little Love
15. Mel Torme - Blue Moon
16. Candi Staton - He Called Me Baby / That's How Strong My Love Is
17. Sinead O'Connor - Why Don't You Do Right / Black Coffee
18. Marc Jordan & Molly Johnson - Let's Waste Some Time
19. Marisa Monte - Quem Foi
20. Amos Lee - Careless
21. Norah Jones - Cold Cold Heart / Sunrise
22. Shirley Bassey - I Get A Kick Out Of You
23. Matt Monro - Softly As I Leave You / What A Wonderful World
24. Chet Baker - I Fall In Love Too Easily
25. China Moses - Cry Me A River
26. Peggy Lee - Moments Like This
27. Dinah Washington - Lover Man / These Foolish Things
28.Chet Baker - Time After Time
29. Pepe Jaramillo - She
30. The Lou Donaldson Quartet - The Things We Did Last Summer
31. Eliane Elias - My Foolish Heart
32. Nat King Cole - Bidin' My Time
33. Elisabeth Withers - Simple Things
34. Ronnie Laws - Love's Victory
35. Fun Lovin Criminals - Sugar
36. Nicky Nicolai - Avrei voluto / Io Qui tu li (con Lucio Dalla)
37. Simone White - I Didn't Have Any Summer Romance
38. Anita Baker - You're My Everything
39. Dave Koz feat. India.Arie - It Might Be You
40. Dean Martin - Everybody Loves Somebody Sometimes
41. Dianne Reeves - That Day / My Funny Valentine
42. George Michael - The First Time Ever I Saw Your Face
43. Sammy Davis Jr - The Way You Look Tonight
44. Candi Staton - How Can I Put Out The Flame
45. Kay Starr - Baby Won't You Please Come Home
46. June Christy - Looking For A Boy
47. Louis Armstrong - I'm Just A Lucky So And So
48. Jeri Southern - Isn't This A Lovely Day
49. Danny Williams - I've Got You Under My Skin / Moon River
50. Charlie Watts - I'm In The Mood For Love
51. April Stevens - Teach Me Tiger
52. St Germain & Patricia Kaas - Black Coffee
53. Luther Vandross - Never Too Much
54. Chris Botti feat. Michael Buble - Let There Be Love
55. Steve Tyrell - It Had To Be You
56. k.d. lang feat. Tony Bennett - Because Of You / Dream A Little Dream Of Me
57. Doris Day - A Sentimental Journey
58. Perry Como - Catch A Falling Star
59. Erma Franklin - Piece Of My Heart
60. Gladys Knight & The Pips - Midnight Train To Georgia
61. Quincy Jones - Soul Bossa Nova
62. Ella Fitzgerald - I've Got You Under My Skin
63. Jamie Cullum - In The Wee Small Hours Of The Morning
64. Roy Ayers - Everytime I See You / Everybody Loves The Sunshine
65. Billie Holiday - That Ole Devil Called Love
66. Dionne Warwick - Don't Make Me Over
Kup płytę
Inne płyty z muzyką tego wykonawcy
Various Artists - zobacz też