Legenda
Dodany komentarz

Dodany tekst

Poprawka tekstu

Dodane video

Dodany do ulubionych

Dodany TAG

Uzupełniona metryczka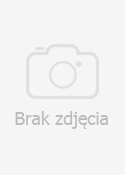 Data premiery:

2010-08-02

Dystrybutor:

Metal Mind Productions

Data nagrania:

2010

Liczba płyt:

2
Elton John - The Red Piano Live in Barcelona 2009 2CD
Płyta 1
Benny and the Jet
Elton John

Philly Freedom
Elton John
Płyta 2
Saturday Night's Alright (For Fighting)
Elton John
Opis
Ekskluzywne limitowane wydanie 3CD z zapisem koncertu jaki Elton John dał w Barcelonie podczas europejskiej trasy koncertowej Red Piano Tour  w 2009 roku.
Niezapomniane przedstawienie Red Piano Show miało swoją premierę w Las Vegas w 2004 roku, gdzie grane było ponad 248 razy w okresie pięciu lat dla ponad milionów fanów.  W październiku 2009 roku Elton John po raz pierwszy zagrał swój spektakl w ramach trasy po Europie – stało się to w niezwykłym miejscu w Palau Sant Jordi w Barcelonie. W programie przedstawienia znalazły się najlepsze utwory jakie Elton John nagrał w swojej 40-letniej  karierze m.in. "Goodbye Yellow Brick Road", "Candle in the Wind", "Rocket Man", "Nikita" czy "I'm Still Standing". Poza muzyką znajdziemy tu również kolekcję zdjęć zrobionych w trakcie trasy Red Piano Tour  2009.
"The Red Piano Tour" jest pozycją obowiązkową dla wszystkich fanów artysty. Wydawnictwo limitowane do 3500 sztuk!
Tracklista:
CD 1
1. Bennie
2. Philly Freedom
3. Believe
4. Daniel
5. Rocket Man
6. Blues
7. Someone Saved My Life Tonight
8. Goodbye Yellow Brick Road
CD 2
1. Nikita
2. Tiny Dancer
3. Dont Let the Sun
4. Sorry
5. Candle In The Wind
6. Pinball Wizard
7. Bitch is Back
8. Im Still Standing
9. Saturday Nights Alright
10. Your Song
CD 3
Exclusive photos from across all of the 2009 tour dates.
Inne płyty z muzyką tego wykonawcy