Legenda
Dodany komentarz

Dodany tekst

Poprawka tekstu

Dodane video

Dodany do ulubionych

Dodany TAG

Uzupełniona metryczka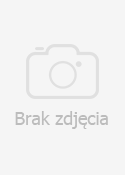 Data premiery:

2010-08-01

Dystrybutor:

Music Island K.Tomaszewski

Data nagrania:

2010

Liczba płyt:

1
Fortin Lyne, Gonthier Esther - Gardens of Spain
Cantos Populares Espanoles: Canto Andaluz
Lyne Fortin, Esther Gonthier

Cantos Populares Espanoles: El Vito
Lyne Fortin, Esther Gonthier

Cantos Populares Espanoles: Asturiana
Lyne Fortin, Esther Gonthier

Cantos Populares Espanoles: Polo
Lyne Fortin, Esther Gonthier

In Dem Schatten Meiner Locken
Lyne Fortin, Esther Gonthier

Bedeckt Mich Mit Blumen
Lyne Fortin, Esther Gonthier

Sie Blasen Zum Abmarsch
Lyne Fortin, Esther Gonthier

Treibe Nur Mit Lieben Spott
Lyne Fortin, Esther Gonthier

Die Ihr Schwebet
Lyne Fortin, Esther Gonthier

Ouvre Ton Coeur
Lyne Fortin, Esther Gonthier

Les Filles de Cadix
Lyne Fortin, Esther Gonthier

Je Ne t'aime Pas
Lyne Fortin, Esther Gonthier

Madchenblumen op. 22: Kornblumen
Lyne Fortin, Esther Gonthier

Madchenblumen op. 22: Mohnblumen
Lyne Fortin, Esther Gonthier

Madchenblumen op. 22: Epheu
Lyne Fortin, Esther Gonthier

Madchenblumen op. 22: Wasserrose
Lyne Fortin, Esther Gonthier

Malven (op. Posthume)
Lyne Fortin, Esther Gonthier

Canciones Clasicas Espanolas: Tirana del Zarandillo
Lyne Fortin, Esther Gonthier

Canciones Clasicas Espanolas: Consejo
Lyne Fortin, Esther Gonthier

Canciones Clasicas Espanolas: El Tumba y Le
Lyne Fortin, Esther Gonthier

Canciones Clasicas Espanolas: Confiado Jilguerillo
Lyne Fortin, Esther Gonthier

Canciones Clasicas Espanolas: La Moza y Los Calvos
Lyne Fortin, Esther Gonthier

La Vi Salir de Marbella
Lyne Fortin, Esther Gonthier
Opis
As one of Canada's foremost sopranos, Lyne Fortin is as much at ease on the greatest operas stages that as guest with orchestras or in recital. Here, she invites us on a visit of the Gardens of Spain, in a program that include new takes on popular old songs dressed up in the shades of Nin, Delibes, Bizet or Obradors, as well as troublingly beautiful young girls whom Richard Strauss transforms into flowers.

Spanish Gardens

Escape to a garden in Spain. Get caught up in its luxuriant flora, the precision of its outlines. Hear water trickling through the canals, feel the wind that flutters the leaves. Abandon yourself to the scent of opulent vegetation. Flee the heat on a stone bench or at the foot of a fruit tree. Let time melt away listening to popular old songs dressed up in the shades of Nin or Obradors, savour Wolf's interpretation of old Spanish poetry, seek out the Iberian nuances hidden within French compositions, or allow yourself to be seduced by troublingly beautiful young girls whom Richard Strauss transforms into flowers. Many are the ways to assimilate the essence of an idealized Spain, as varied as its own roots.

Though many view its music as a poor cousin to the German, French and Italian traditions, few countries can boast of a musical history richer than that of Spain. Because of its particular geographical location, it can lay claim to both Mediterranean and Islamic influences; to the Visigoth culture, which instilled an original notation system in which the reading of notes, modes and rhythms were closely linked; to French ascendancy, as manifested in the spread of polyphony; and to a fascination with the first Italian operas, a genre to which the zarzuela is related.

At the end of the 19th century, moved by a burgeoning of national sentiment and becoming fully aware of the musical genius emerging from their land—a realization magnified even further by Spanish-styled works from the pens of Liszt and Glinka, but above all by the French composers Delibes, Bizet, Lalo, Chabrier, and Ravel—Spanish musicians finally achieved emancipation and, in 1891, signed the manifesto Por nuestra música, an initiative of Felipe Pedrell. "Musically purified and morally ennobled," Spanish folklore began to appear in works by Albéniz, Granados and de Falla, as well as those by Nin and Obradors, who employed numerous regional references and linked Castilian, Catalonian, and Andalusian traditions.

And like the region itself, Spanish folklore has a variety of flavours; to confine it to Flamenco melismas and rhythms would be needlessly reductionist. Initially invaded by the Moors before becoming a land of refuge for the gypsies, Andalusia thus became a remarkable melting-pot of different musical styles. Byzantine chant, Berber laments, Greek modes, the cantillation practiced in synagogues, and even Gregorian plainchant and Indian raga—all were integrated into and unified in the cante jondo, a timeless form that attracts ordinary people and trained musicians alike. In it, farrucas, malagueñas, tiranas to the Virgin Mary, fandangos, zapateados, polos and many other dances all become extensions of a single gesture, a single ethos.

Born in Cuba, Joaquín Nin (1879–1949) grew up in Spain and continued his studies in Paris with Moritz Moszkowski and Vincent d'Indy at the Schola Cantorum (where he would himself teach from 1905 to 1908). Even if, as a composer and pianist, Nin travelled Europe and Latin America defending the old Spanish masters, he is known today primarily for his important musicological work, his publication of forgotten manuscripts, and his harmonization of old songs, including the collection 20 cantos populares españoles, published in 1923.
While he learned the piano from his mother, as a composer Fernando Obradors (1897–1945) was completely self-taught in composition, harmony and counterpoint. As conductor of the Gran Canaria Philharmonic Orchestra, the Liceo Orchestra and Barcelona Radio Orchestra, he wrote numerous symphonies and zarzuelas, but his most important works were his Canciones clásicas españolas, published in four volumes between 1921 and 1941. His essentially neoclassical arrangements of traditional Catalan songs possess a lightness that is both charming and contagious.

The place of Hugo Wolf (1860–1903) in history was assured during his lifetime, thanks especially to the major cycles of lieder he wrote over a very brief span. After treating texts by Mörike, Eichendorff and Goethe, he turned, between 1889 and April 1890, to 44 Spanish poems of the 16th and 17th centuries, translated into German by Emanuel Geibel and Paul Heyse; some of these poems were sacred (including Die ihr schwebet), but most were secular. The mood of these works walks a delicate tightrope, fluctuating between tears and smiles, shade and light, tenderness and passion, each one displaying an admirable individuality. "What I am writing now, I write for the future," wrote Wolf in a letter. "There has not been anything like it since Schubert and Schumann."

Richard Strauss (1864–1949) worked in a variety of musical genres during his prolific career, whether it be chamber music, the symphonic poem or opera. But only one accompanied him throughout his long life, from his compositional infancy at the age of six to his very last breath, with Malven nearly 80 years later (a work kept secret by soprano Maria Jeritza until her death in 1982): the lied. Mädchenblumen, composed in 1888 to poems by Felix Dahn, is a collection bursting with lyricism that conveys with sensitivity and sensuality the various emotions evoked by the texts, which compare young girls to their floral equivalents, an acceptable literary gesture in the 19th century. In "Kornblumen," the flowing softness of the cornflower is found in the piano part, while in "Mohnblumen," Strauss evokes the vibrant energy of the poppy in a series of trills over which the vocal part pours out. In "Epheu," the arpeggiated accompaniment binds to the vocal line like the invasive ivy it represents, while the cycle ends with "Wasserrose," a delicate, fanciful hymn to the exotic beauty of the woman, who, even as she sings I do not love you, invites you to open your heart to her.