Legenda
Dodany komentarz

Dodany tekst

Poprawka tekstu

Dodane video

Dodany do ulubionych

Dodany TAG

Uzupełniona metryczka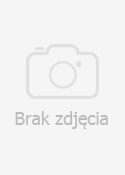 Data premiery:

2011-05-30

Dystrybutor:

Sony Music Entertainment

Data nagrania:

2011

Liczba płyt:

2
Various Artists - Dzień Dobry Bardzo Radio Zet 2CD
Płyta 1
Waka Waka (This Time for Africa)
Shakira feat. Freshlyground

I'm so Exicited
The Pointer Sisters

Wiem, że Jesteś Tam
Anna Wyszkoni

Black Magic Woman/Gypsy Queen
Santana

Not Giving Up on Love
Armin Van Burren vs. Sophie Ellis-Bextor

Utopia
Within Temptation feat. Chris Jones

Gonna Make You Sweat (Everybody Dance Now)
C & C Music Factory
Płyta 2
Wake Me Up Before You Go-Go
Wham!

I Want You Back
N Sync

Śniadanie do Łóżka
Andrzej Piaseczny

It's Raining Man
Geri Halliwell

What Goes Around.../...Comes Around Interlude
Justin Timberlake

Baby When the Light
David Guetta with Steve Angello feat. Cozi

Hey Ya!
Outkast
Opis
"Dzień Dobry Bardzo Radio Zet" to nowy wyjątkowo energetyczny album sygnowany marką Radia Zet. Dwupłytowa kompilacja tytułem i charakterem nawiązuję do niebanalnej audycji "Dzień Dobry Bardzo", która każdego ranka wita słuchaczy Radia ZET dużą dawką humoru, wyszukaną tematyką i zaskakującymi gośćmi, a wszystko to przy nadzwyczaj pobudzającej muzyce. Taka również jest ta płyta! Napędzająca i nakręcająca na cały dzień, zastąpi Ci poranne espresso! Muzyczną dawkę kofeiny dostaniesz od największych światowych gwiazd: Keshy, Shakiry, P!NK, Justina Timberlake'a, Christiny Aguilery i wielu innych! "Dzień Dobry Bardzo" to idealny zestaw hitów na poranną pobudkę w pozytywnych wibracjach, które zawdzięczysz przebojom: "Waka Waka", "Wonderful Life" Hurtsów czy "Black or White" Micheala Jacksona, a "Śniadanie do Łóżka" przyniesie Wam sam Andrzej Piaseczny... Lista ścieżek:
CD1
1. Shakira featuring Freshlyground - Waka Waka (This Time for Africa)
2. Hurts - Wonderful Life
3. The Pointer Sisters - I'm So Excited
4. De Mono - Póki na to czas
5. Natasha Bedingfield - Unwritten
6. Europe - The Final Countdown
7. Marit Larsen - If A Song Could Get Me You
8. Anna Wyszkoni - Wiem, że jesteś tam
9. Adam Lambert - Whataya Want From Me
10. Santana - Black Magic Woman/Gypsy Queen
11. Anastacia - One Day In Your Life
12. Armin Van Buuren vs. Sophie Ellis-Bextor - Not Giving Up On Love
13. Christina Aguilera - Not Myself Tonight
14. Tina Turner - Goldeneye
15. Ke$ha - TiK ToK
16. Within Temptation feat. Chris Jones - Utopia
17. C+C Music Factory - Gonna Make You Sweat (Everybody Dance Now)
18. Céline Dion - I'm Alive
CD2
1. Wham! - Wake Me Up Before You Go-Go
2. P!nk - Funhouse
3. Michael Jackson - Black Or White
4. Kasia Cerekwicka - Wszystko czego chcę od ciebie
5. Whitney Houston - I Wanna Dance With Somebody
6. Mike Posner - Cooler Than Me
7. Alicia Keys - Empire State Of Mind (Part II) Broken Down
8. Danny Saucedo - If Only You
9. N Sync - I Want You Back
10. Andrzej Piaseczny - Śniadanie do łóżka
11. Geri Halliwell - It's Raining Men
12. Alexandra Burke - Broken Heels
13. Simply Red - Something Got Me Started
14. Justin Timberlake - What Goes Around.../...Comes Around Interlude (Main Version - Clean)
15. David Guetta With Steve Angello Feat. Cozi - Baby When The Light
16. Train - Hey, Soul Sister
17. OutKast - Hey Ya!
18. Craig David - Walking Away
Kup płytę
Inne płyty z muzyką tego wykonawcy
Various Artists - zobacz też