Legenda
Dodany komentarz

Dodany tekst

Poprawka tekstu

Dodane video

Dodany do ulubionych

Dodany TAG

Uzupełniona metryczka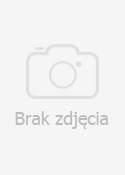 Data premiery:

2010-01-01

Dystrybutor:

Music Island K.Tomaszewski

Data nagrania:

1998

Liczba płyt:

1
Various Artists - La Golferamma Italian Music 1600-1650
Sonate La Golferamma
Various Artists

Canzon Seconda, 1626
Various Artists

Veni Domine
Various Artists

Canzon Prima, 1626
Various Artists

Sonate Detta La Viena, 1623
Various Artists

Sonata Sopra La Romanesca, 1626
Various Artists

Sonata Sopra La Bergamasca, 1642
Various Artists

Sonata Terza
Various Artists

Anchor Che Col Partir
Various Artists

Sonate, 1613
Various Artists

Sonata Quinta
Various Artists

Canzon Primi Toni
Various Artists

Tota Pulchra Es
Various Artists

Sonata Prima
Various Artists

Sonata Seconda
Various Artists

Maria Stabat, 1617
Various Artists

Canzon Duodecimi Toni in Echo
Various Artists
Opis
La Golferamma. Due Cornetti da Chiesa e da Camera. Musica Italiana 1600 - 1650. Performed by Le Concert Brisé [William Dongois, cornets and recorder; Yoshimichi Hamada, cornets and recorder; Carsten Lohff, Spanish and Italian organs and harpsichord; Pierre-Alain Clerc, Italian organ and regal]. Recorded at the Church of St. Laurent in Lausanne, Switzerland, and at the Museum of Art and History in Neuchatel, Switzerland, in October 1998. Published in 2002 as Carpe Diem 16258 (digipack). Total playing time: approx. 73 minutes.

Even by today's standards, this is an unusual recording: a recital of late 16th and early 17th century music played on muted and non-muted cornets and accompanied by ancient historical organs, an original 17th century harpsichord and, occasionally, recorder(s) and regal. From about the 15th century to the mid-17th century, the cornett (it's the wind instrument that is built with a curve in the end and looks a little like the letter "J") played a major role in musical life, and virtuoso players on it were highly respected. There is, however, little surviving music expressly written for the cornett because instrumentalists in those days were expected to be able to improvise or to transcribe, as occasion demanded. At the beginning of the 17th century, when instrumental music began to come into its own, the first sonatas were written with a variety of instruments in mind and can often be played on the violin, the recorder or the cornett. The selection of sonatas and other pieces collected here have all been adapted in some way so that they can be attractively played on one or two cornetts with accompanying organ(s) or harpsichord, but this is perfectly legitimate and in accord with 17th century practice. The composers are: Corradini, Rognoni, Salomone Rossi, Scarani, de Rore (adapted by Bovicelli). Riccio, Giovanni Gabrieli, Palestrina (adapted by Bassano) and Castello - most of which names will ring a bell with enthusiasts of early 17th century Italian music, but only few of which are generally well-known. It is, I suppose, a moot point whether anyone except such enthusiasts will want to listen to a whole hour's recital of music in this combination, but it is, after all, possible to enjoy "chunks" rather than the whole at one sitting.

The musicians offer virtuoso playing on strictly historical instruments. The recording was made largely in the St. Laurent Church in Lausanne, Switzerland, with its collection of historical organs. The cornetto players Dongois and Hamada are graduates of the Schola Cantorum in Basle and belong to a fairly elite group of virtuoso cornett players in Europe at the moment. Their use, in particular, of muted cornetts (German: "stiller Zink") for some of the pieces was a brilliant idea, the softer, warmer tone offering not only contrast to the brassier normal cornetts but ideally suiting the pieces chosen for performance.

The tiny Berlin specialist label Carpe Diem is responsible for the excellent "Direct Stereo" recording with absolutely no compression or manipulation - an audiophile experience, although I should add that the historical Spanish and Italian organs are hand-supplied with wind by a leather bellows, which means that there is a certain amount of creaking and puffing to be heard. William Dongois justifies this decision in the informative booklet.

This is not a CD that everyone will want to have - but if you are a fan of the cornetto, of early period instruments or of Italian early-baroque sonatas and canzonas, you might want to give it a try.
Inne płyty z muzyką tego wykonawcy
Various Artists - zobacz też