Legenda
Dodany komentarz

Dodany tekst

Poprawka tekstu

Dodane video

Dodany do ulubionych

Dodany TAG

Uzupełniona metryczka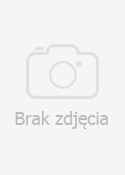 Data premiery:

2011-02-01

Dystrybutor:

EMI Music Poland

Data nagrania:

2011

Liczba płyt:

3
Various Artists - Love & The City 3CD
Płyta 1
The Sound of Missing You
Wildboyz feat. Ameerah

Part Time Lover
Beverlei Brown

You Are the Universe
Full Flava feat. Ce Ce Peniston

Glorious
Wayne Jackson

Wicked Game
Bossasonic

I'll Be Your Baby Tonight
Robert Palmer

Loving You
Rahsaan Patterson

Unforgettable
Lloyd Marcus

(I Can't Help) Falling in Love with You
UB 40

Love Holds No Limit
Full Flava

Love Me Like a Lover Should
The Drizabone Soul Family

All You Need Is Love
Fab Guiro!
Płyta 2
Love You Yes
Beverlei Brown

Can't Take My Eyes off You
Berk, The Virtual Band

Lady
Anthony David

You Can't Hurry Love
Bossasonic

Just You and Me
Lisa Richards

Killing Me Softly with His Song
Dave McMurray

Nothing's Going to Stop Us Now
Starship

Bringing Love Back Again
Ola Onabule

If You Really Love Me
Mikelyn Roderick
Płyta 3
Bridge to Your Heart
Wax

Oh Girl
The Chi-lites

All 4 Love
Color Me Badd

Reminiscing
Little River Band

Always and Forever
Heatwave

Be Near Me
Abc

I Adore, Mi Amor
Color Me Badd

Love TKO
Teddy Pendergrass

Sealed with a Kiss
Gary Lewis, The Playboys

Love Potion Number 9
Mike Pender's Searchers

If You Don't Know Me By Now
Harold Melvin, The Blue Notes
Opis
Wydawnictwo MyMusic Group prezentuje kolejną odsłonę platynowej kolekcji spod znaku &THE CITY.

Hasłem przewodnim potrójnego albumu LOVE & THE CITY jest miłość. Na tą niezwykłą kompilację składają się 54 utwory w wykonaniu takich artystów jak Whitesnake, Spandau Ballet, T'Pau, Elvis Presley, Duran Duran, Richard Marx, Ultravox, UB40, Roy Orbison, Blue, Berlin, Robert Palmer, Marvin Gaye. Zapraszamy w wyjątkową podróż przy dźwiękach utworów z gatunku pop, rock czy r'n'b, oraz niezapomnianych miłosnych evergreenów.

CD 1

1. Whitesnake - Is This Love
2. Wildboyz Feat Ameerah  - The Sound Of Missing You (Tj'S Candlelight Mix)
3. Beverlei Brown- Part Time Lover
4. Full Flava Feat. Ce Ce Peniston -You Are The Universe
5. Wayne Jackson - Glorious
6. Bossasonic- Wicked Game
7. Robert Palmer - I'Ll Be Your Baby Tonight
8. Blue - If You Come Back
9. Rahsaan Patterson -  Loving You
10.Lloyd Marcus - Unforgettable
11.Ub 40 - (I Can'T Help) Falling In Love With You
12. Tom Dice - Bleeding Love
13.Full Flava - Love Holds No Limit
14.John Waite - Missing You
15.Richard Marx - Right Here Waiting
16.The Drizabone Soul Family  - Love Me Like A Lover Should
17.Fab Guiro! - All You Need Is Love


CD 2

1. Ultravox - Dancing With Tears In My Eyes
2. Beverlei Brown - Love You Yes
3. Duran Duran - Save A Prayer
4. Roy Orbison - A Love So Beautiful
5. Berk & The Virtual Band - Can'T Take My Eyes Off You
6. Anthony David –Lady
7. T'Pau – China In Your Hand
8. Bossasonic  - You Can'T Hurry Love
9. Lisa Richards -Just You And Me
10. Spandau Ballet – True
11.Berlin - Take My Breath Away
12.Beverley Knight -Promise You Forever
13.Dave Mcmurray  - Killing Me Softly With His Song (Smooth Mix)
14.Starship  - Nothing'S Going To Stop Us Now
15.Ola Onabule -  Bringing Love Back Again
16.Mikelyn Roderick - If You Really Love Me
17.Elvis Presley -  Loving You


CD 3

1. Percy Sledge  - When A Man Loves A Woman
2. Stephen Bishop - It Might Be You
3. Wax  - Bridge To Your Heart
4. Roy Orbison - You Got It
5. The Chi-Lites - Oh Girl
6. Color Me Badd- All 4 Love
7. Walter Egan - Magnet And Steel
8. Marvin Gaye -  Sexual Healing
9. Little River Band -  Reminiscing
10.Heatwave - Always And Forever
11. Abc - Be Near Me
12.Stephen Bishop  - On And On
13.Maxine Nightingale -  Lead Me On
14.Color Me Badd - I Adore, Mi Amor
15.Teddy Pendergrass -  Love Tko
16.Elvis Presley -I Want You, I Need You, I Love You
17.Gary Lewis & The Playboys -  Sealed With A Kiss
18.Aaron Neville - Tell It Like It Is
19.Mike Pender'S Searchers - Love Potion Number 9
20.Harold Melvin & The Blue Notes  - If You Don'T Know Me By Now
Kup płytę
Inne płyty z muzyką tego wykonawcy
Various Artists - zobacz też