Legenda
Dodany komentarz

Dodany tekst

Poprawka tekstu

Dodane video

Dodany do ulubionych

Dodany TAG

Uzupełniona metryczka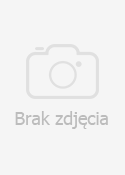 Data premiery:

2010-03-15

Dystrybutor:

EMI Music Poland

Data nagrania:

2010

Liczba płyt:

2
Various Artists - New! Spring 2010 2CD
Płyta 1
For Your Eyes
DJ Assad feat. Vincent Brasse

Dance Hall Track
Robert M feat. Nicco

Gril You Know It's True
Movetown

Do Jutra
Borys Szyc

Stupid Cupid
Guy De Us feat. Sarah Rogers

Good Times
Seamus Haji V Mark Knight & Funkagenda

Smyczki
BELA

Changing
DafHouse feat. Cassi Luv

Jesteś Mały
Maciek Kurowicki i HURT

Everybody Yeah
Alex Barattini

There is a Way
Sonic Lake

Want You To Be Mine
Mademoiselle Luna

Make Me a Star
DJ Ella feat. Corny Andrew

Say Goodbye
Groove Cocktail & Nathalia

Feel Me
Krist Van D feat. Reminiscence

Moombah!
Silvio Ecomo & Chuckie
Płyta 2
Let the Bass Kick in Miami Girl
Chuckie & LMFAO

Sun In Her Eyes
Tom Helsen

Perfect Timing
Silverene

Czuję że Wygrywam
Doniu

1 Day
Patrice Strike

Będę Czekał
Borys

Believe 2009
Ministers De La Funk Feat. Jocelyn Brown

Body Sweat
Lucky Charmes & Tony Verdult

No Time 2 Waste 2009
T-spoon

5 Minut
Koka

Extra Clubbing
Dj Remo Feat. Mezo

SuperSonic (2010 Radio Edit)
Leon Jd

Hey You
Shermanology

Ai Ai Ai
Brizi Vs. Diskomachine & Ciskoman Feat. Laura Gaeta

Partyjam (Say Whoop!)
Nils Van Zandt vs Robert Abigail

People of the World
Mogador

Chu Chu Ua
Brigada Bum
Opis
Wydawnictwo MyMusic prezentuje pierwszą na rynku, wiosenną propozycję - album "NEW! Spring 2010". Piąta z kolei część wyjątkowej serii składanek "NEW!", która w tym roku obchodzi swoje pierwsze urodziny. 36 kawałków z gatunku pop, dance i club. Bogata porcja najświeższych muzycznych nowości, które jeżeli jeszcze nie zawładnęły radiowymi listami przebojów, to z pewnością wkrótce to zrobią.


Dotychczas na rynku ukazały się:  "NEW! Spring 2009", "NEW! Summer 2009", "NEW! Autumn 2009", "NEW! Winter 2010", a także dwie edycje "NEW! Po polsku".
Album "NEW! Spring 2010" to pozycja obowiązkowa dla wszystkich tych, którzy pragną być na bieżąco z trendami muzycznymi.

Lista utworów:

CD 1:

1. DJ Assad ft. Vincent Brasse - For Your Eyes
2. Robert M ft. Nicco - Dance Hall Track
3. Movetown -  Gril You Know It's True
4. Borys Szyc – Do Jutra
5. Guy De uS ft. Sarah Rogers - Stupid Cupid
6. Seamus Haji V Mark Knight & Funkagenda - Good Times
7. Bela - Smyczki
8. DafHouse ft. Cassi Luv - Changing
9. Maciek Kurowicki & HURT - Jestes Mały
10. Alex Barattini - Everybody Yeah
11. Sonic Lake -There is a way
12. Mademoiselle Luna - Want You To Be Mine
13. Bartek Wrona  - Niewidzialni
14. DJ Ella ft. Corny Andrew - Make Me A Star
15. Sumptuastic - Kiedy mrok pochwyci mnie
16. Groove Cocktail & Nathalia – Say Goodbye
17. Krist Van D ft. Reminiscence - Feel Me
18. Silvio Ecomo & Chuckie -  Moombah!

CD 2:

1. Chuckie & LMFAO - Let The Bass Kick In Miami Girl
2. Sidney Polak - Natalia
3. Tom Helsen - Sun In Her Eyes
4. Silverene - Perfect Timing
5. Doniu – Czuje ze wygrywam
6. Patrice Strike - 1 Day
7. Borys - Będe Czekał
8. Ministers De La Funk ft. Jocelyn Brown - Believe 2009
9. Lucky Charmes & Tony Verdult - Body Sweat
10. T-Spoon  - No Time 2 Waste 2009
11. Koka - 5 minut
12. DJ Remo ft. Mezo - Extra Clubbing
13. Leon JD - SuperSonic  (2010 radio edit)
14. Shermanology - Hey You
15. Brizi Vs. Diskomachine & Ciskoman Feat. Laura Gaeta  - Ai Ai Ai
16. Nils Van Zandt vs Robert Abigail - Partyjam (Say Whoop!)
17. Mogador - People Of The World
18. Brigada Bum - Chu Chu Ua
Inne płyty z muzyką tego wykonawcy
Various Artists - zobacz też