Legenda
Dodany komentarz

Dodany tekst

Poprawka tekstu

Dodane video

Dodany do ulubionych

Dodany TAG

Uzupełniona metryczka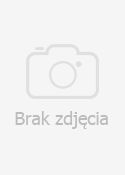 Data premiery:

2011-06-06

Dystrybutor:

Sony Music Entertainment

Data nagrania:

2011

Liczba płyt:

4
Various Artists - Pure... Summer 4CD
Płyta 1
Hips Don't Lie
Shakira, Wyclef Jean

Macarena
Los Del Rio

Club Tropicana
Wham!

Maria Maria
Santana, The Product G&B

Mambo No. 5 (A Little Bit Of...)
Lou Bega

Sunday Shining
Finley Quaye

Funkin' For Jamaica
Tom browne

Boys (Summertime Love)
Sabrina

Lambada
Kid Creole, The Coconuts

A Little Less Conversation
Elvis, Jxl
Płyta 2
Loco In Acapulco
The Four Tops

Caribean Queen (No More Love On The Run)
Billy Ocean

I Can See Clearly Now
Johnny Nash

Coconut
Harry Nilsson

Love Train
The O'Jays

Hot Fun In The Summertime
The Sly & Family Stone

Music To Watch Girls By
andy williams

Here Comes The Hotstepper
Ini Kamazone

Summer Girls
Lyle Funky Ones
Płyta 3
Summertime
Dj Jazzy Jeff, The Fresh Prince

Hey Ya!
Outkast

Perfect
Fairground Attraction

Fantastic Day
Haircut 100

It Never Rains In Southern California
Albert Hammond

Che Sara
Jose Feliciano

Borriquito
Peret

Hot Hot Hot
Buster Poindexter & His Banshees Of Blue

Conga
Miami Sound Machine

Summer Bunnies
R. Kelly

It's Summertime (Let It Get Into U)
Smooth
Płyta 4
Get The Party Started
P!nk

Love Sex Magic
Ciara Featuring Justin Timberlake

Mr. Loverman
Shabba Ranks

Wake Up Boo!
BOO RADLEYS

Always The Sun
Stranglers

Island In The Sun
Harry Belafonte

The Theme From "A Summer Place"
Percy Faith

We'll Sing In The Sunshine
Gale Garnett

Barbra Streisand
Boney M.
Opis
Już jest! Kolejna gorrrąca płyta na wakacyjne wojaże i zabawę do białego rana! Aż 80 płomiennych utworów, które rozgrzeją do czerwoności każdy parkiet! To idealny zestaw na plażowe imprezowanie i nocny clubbing. Na czterech płytach znajdziesz niekwestionowane hity ostatnich lat takie jak Mambo No.5, Hey Ya!, Macarena, Lambada czy chyba najbardziej wakacyjna piosenka w wykonaniu zespołu Wham! "Club Tropicana" i ostatni tanecznych hit parkietów "BARBRA STREISAND" . Album "Pure …. Summer " nie zawiedzie nikogo ze słuchaczy poszukujących imprezowych letnich rytmów. A wszystko to za sprawą plejady światowych gwiazd, które zaszczyciły płytę - m.in. JUSTIN TIMBERLAKE, SABRINA, SHAKIRA, CHRISTINA AGUILERA i wielu innych….
Inne płyty z muzyką tego wykonawcy
Various Artists - zobacz też