Legenda
Dodany komentarz

Dodany tekst

Poprawka tekstu

Dodane video

Dodany do ulubionych

Dodany TAG

Uzupełniona metryczka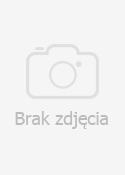 Data premiery:

2009-06-12

Dystrybutor:

Universal Music Polska

Data nagrania:

2009

Liczba płyt:

3
Various Artists - Rock'n'Roll & The City 3CD
Płyta 1
Tutti Frutti
Little Richard

Ain't That a Shame (Live)
Fats Domino

Summertime Blues
Eddie Cochran

At the Hop
Danny & The Juniors

Do You Want to Dance
Bobby Freeman

Let the Goodtimes Roll
Shirleu & Lee

Honeycomb
Jimmie Rodgers

Tweedlee Dee
Lavern Baker

Party Doll
Buddy Knox

Red River Rock
Johnny & The Hurricanes

Stagger Lee
Lloyd Price

Shake, Rattle & Roll
Bill Haley And His Comets

Why Do Fools Fall in Love
Frankie Lymon & The Teenagers

Whole Lotta Shakin' Goin' On
Jerry Lee Lewis

Hallelujah I Love Her So
Ray Charles
Płyta 2
Rock Around the Clock
Bill Haley & His Comets

Be-Bop-A-Lula
Gene Vincent

The Loco-Motion
Little Eva

It's My Party
Lesley Gore

Twist & Shout
The Isley Brothers

Sugar Sugar
the archies

Da Do Ron Ron
The Crystals

Personality
Lloyd Price

Iko Iko
The Dixie Cups

Blue Suede Shoes
Carl Perkins

Money Honey
The Drifters

Bird Doggin
Gene Vincet

Johnny B. Goode
Bill Haley & His Comets
Płyta 3
C'mon Everybody
Eddie Cochran

Rockin' Robin
Bobby Day

I'm Gonna Get Married
Lloyd Price

Speedoo
The Cadilacs

Long Tall Sally
Little Richard

Let There Be Drums
Sandy Nelson

A Fool in Love
Ike & Tina Turner

Sea Cruise
Frankie Ford

Rock & Roll Is Here To Stay
Danny & The Juniors

Boppin the Blues
Carl Perkins

Tequila
The Champs

Kansas City
Wilbert Harrison

Rebel Rouser
Duane Eddy

See You Later Alligator
Bill Haley & His Comets
Opis
Prezentujemy kolejną odsłonę ekskluzywnej kolekcji "…& The City", tym razem w wersji rockandrollowej. Trzypłytowy album "Rock'n'Roll & The City" to kompilacja najlepszych utworów tego gatunku. Rock'n'Roll króluje na parkietach od ponad wieku i cały czas cieszy się ogromną popularnością słuchaczy, tancerzy i muzyków, dla których stanowi niewyczerpane źródło inspiracji.
Album "Rock'n' Roll & The City" zachwyci wszystkich ogromną dawką ponadczasowych utworów, wśród których znajdą się takie hity jak "Sugar, Sugar" The Archies, "Money Honey" The Drifters, "Good Golly Miss Molly" Little Rochard czy "Twist & Shout" Tha Isley Brothers.
"Rock'n'Roll & The City" to doskonała kompilacja największych rock'n'rollowych przebojów, której nie może zabraknąć w żadnej płytotece.
Kup płytę
Inne płyty z muzyką tego wykonawcy
Various Artists - zobacz też