Legenda
Dodany komentarz

Dodany tekst

Poprawka tekstu

Dodane video

Dodany do ulubionych

Dodany TAG

Uzupełniona metryczka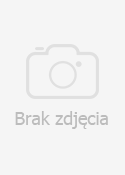 Data premiery:

2007-06-22

Dystrybutor:

EMI Music Poland

Data nagrania:

2007

Liczba płyt:

4
Various Artists - The Best Disco... Ever! 4CD
Płyta 1
Y.M.C.A.
Village People

That's the Way (I Like It)
K.C & The Sunshine Band

Ai No Corrida
Quincy Jones

Love To Love You
Donna Summer

It's Raining Men
Weather Girls

Movin'
Brass Construction

Armed & Extremely Dangerous
First Choice

We Are Family
Sister Sledge

Got To Be Real
Cheryl Lynn

Rock The Boat
The Hues Corporation

Atomic Dog
George Clinton
Płyta 2
Get Down on It
Kool and The Gang

Cuba
Gibson Brothers

Let's All Chant
Zager

Car Wash
Rose Royce

Young Hearts Run Free
Candi Staton

Heaven Must Be Missing an Angel
Tavares

Disco Inferno
The Tramps

Instant Replay
Dan Hartman

D.I.S.C.O.
Ottawan

Freak
Chicle

Lady Marmalade
LaBelle

Joy and Pain (Live In New Orleans)
Maze - Beverly Frankie

Knock on Wood
Amii Stewart

Knock on Wood
Patrice Rushen

Boogie Oogie Oogie
A Taste Of Honey

Spank
Jimmy Bo Horne

Kung-Fu Fighting
Carl Douglas

Ring My Bell
Anita Ward
Płyta 3
One Night in Bangkok
Murray Head

Crucified
Army Of Lovers

Celebration
Kool and The Gang

Rock Your Baby
George Mccrae

Locomotion
Little Eva

And the Beat Goes On
Whispers

Going Back To My Roots
Odyssey

Stayin' Alive (Tribute To The Bee Gees)
Soundalikes

Gonna Get Along Without You Now
Viola Wills
Płyta 4
Dolce Vita
Ryan Paris

Rhythm of the Night
Corona

Boys
Sabrina

Tainted Love
Soft Cell
Opis
Muzyka disco swoje największe triumfy święciła w drugiej połowie lat siedemdziesiątych XX wieku ale jeśli ktoś myśli, że dziś jest inaczej, jest w dużym błędzie. Wszyscy kochają disco! Niezależnie od narodowości, miejsca zamieszkania, koloru skóry, wieku… wszyscy kochają muzykę disco!!!

Pierwszą piosenką w stylu disco był przebój rytm & blusowej piosenkarki Donny Summer "I Love to Love My Baby". Do najbardziej popularnych muzyków i grup grających grup grających muzykę dyskotekową należeli także Chic, The Village People i KC & Sunshine Band oraz Bee Gees, zespół który muzykę disco doprowadził do perfekcji.

Hity wspomnianych wykonawców a także wiele innych przebojów znanych z parkietów dyskotek znajdzie się na najbardziej dyskotekowej z dyskotekowych składanek.

"The Best Disco…Ever" to kolejna odsłona najpopularniejszej serii w Polsce. Przypomnijmy, do dziś ukazały się na rynku: 3 części "The Best Smooth Jazz…Ever", "The Best Classics…Ever", "The Best Samba…Ever", "The Best Christmas…Ever" i "The Best Rock Ballads…Ever". Każda z tych części spotkała się z dużym zainteresowaniem i uznaniem ze strony klientów. W sumie sprzedaż wszystkich nośników przekroczyła 1.000.000 sztuk.
Kup płytę
Inne płyty z muzyką tego wykonawcy
Various Artists - zobacz też